Sharp Weapon: Sharp Weapon(N)
Electrified: Electrified(Y)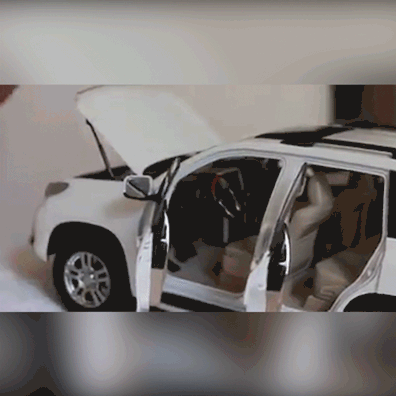 FEATURES
★ Simulate a real car steering wheel, when the steering wheel turns the front wheel, the steering wheel will follow the rotation
★The cover can be opened upwards, the engine is finely crafted, the raised beautiful car logo is rich in details, and the craftsmanship is exquisite.
★ Zinc alloy valve body is safe and environmentally friendly. High-quality zinc alloy creates a realistic texture, showing the overall body design
★ The car model is an exquisite model made according to the shape, structure, color and internal composition of the real car, and its proportion is strictly reduced, which is the epitome of the real car.
★ The chassis is truly restored, high-quality ABS chassis, environmental protection and safety, superb technology, extraordinary appearance.