Sharp Weapon: Sharp Weapon(N)
Electrified: Electrified(Y)
High-Tech Artificial Intelligence Robot (FREE worldwide shipping)
7 SENSES FOR NATURAL INTERACTION
Infrared remote control : 

Ten meters remote control distance, all actions are under your command

Gesture sensing : 

In the case of standby, the induction is forward and backward, turn left and turn right, with sound effects
Machine language : Imitate the robot language, press the remote control, the robot will emit equipment sound effects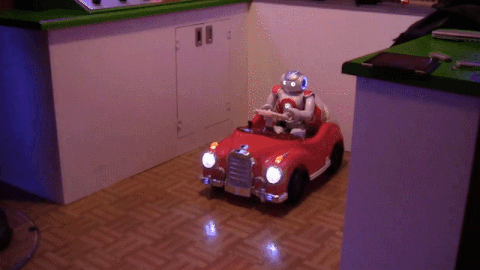 Popular Science and Space Knowledge : Explain to your children what space is, the Milky Way, the eight planets, what is the universe, and explore the wonders of the world
Intelligent English dialogue : Rich and diverse conversations such as greeting language, about numbers, learning tools, transportation dialogues Have companionship and exercise language skills
Sing & Dance : The Robot toy has a pair of bright LED eyes, which can not only walk, slide but also have the function of singing and dancing. Dynamic music and dance will bring more fun to people.
Programming : The programmable robot has a One-button Programming function that can demonstrate a set of actions that the enters through the remote control, and can input up to 50 motion commands so that can play their own imagination in play.
A REVOLUTIONARY PLATFORM FOR MULTIPLE USE CASES
As of today, more than 20,000 robots are used in multiple industry verticals making the most used humanoid robot worldwide. Its design, capabilities, and robustness make it an engaging and smart platform used in education, healthcare, and retail.  
Question & Answer : 
Question : There has the Gesture Control for the robot?
Answer : Dear buyer. Yes, waving your hand on the chest of the robot, he will move with your gesture
Question: How long for the shipping?
Answer: Worldwide Standard FREE Shipping about 10~15days.
Package Includes : 
1 x Smart Robot 
1 x Portable Charger
1 x Instruction Manual