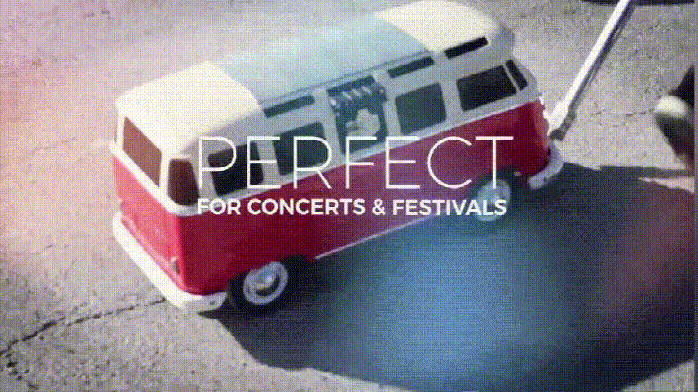 This cooler is made to look like an old Volkswagen hippy van from the 60's as it can actually be wheeled around on it's wheels like it's an actual functional van, granted about 32x smaller.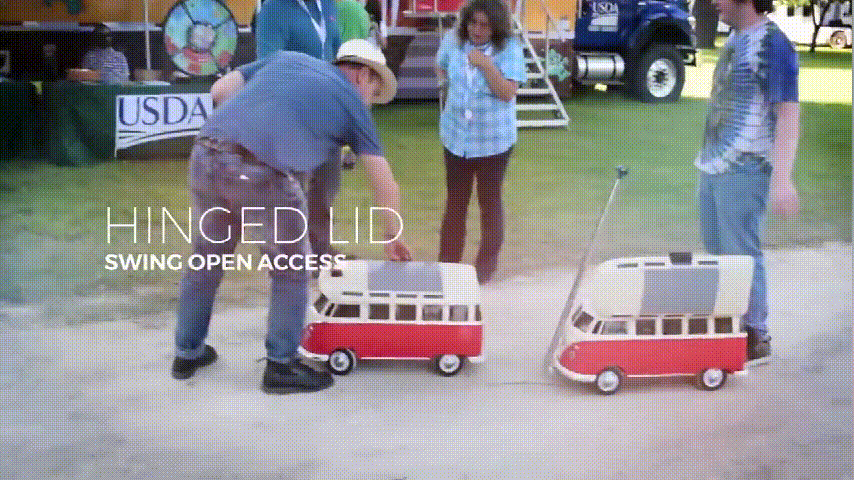 Every last detail in the hippy van cooler is made to replicate the Volkswagen van from the 60's including the eight panoramic roof windows, the fabric sunroof, and even the overhanging hat that originally acted as a sun guard now acts as a handle for the cooler lid for easier access.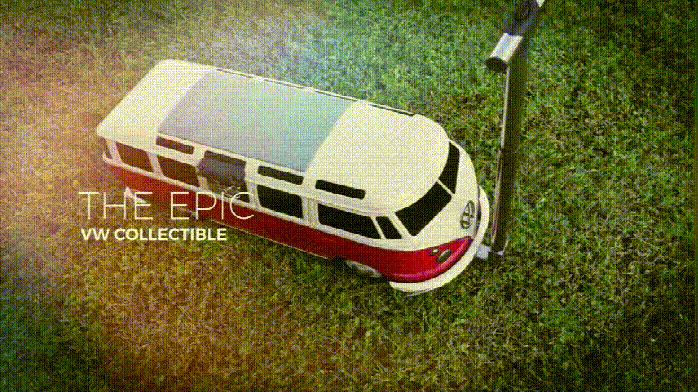 The Volkswagen hippy van cooler is able to hold up to 24 16 oz bottles along with ice, has 0.75 inch insulation on the cooler which helps keep your drinks cool for longer, is made with 8 inch diameter rubber tires that move and steer with the handle, has a draining hole in the rear of the van, and the whole thing measures 26.5 inches long x 17 inches wide x 15.5 inches tall.
Specifications: Rolling Volkswagen Hippie Bus
Size: 14*6.2*6.3
Ratio: 1:30