This product is not only used for Halloween, but also widely used in birthday parties, masquerades, role-playing, game hobby collections and special wall decorations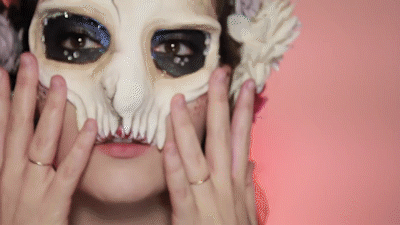 ✅ Size: The strap can be adjusted according to the size of the head, so it fits most face shapes
✅ Perfect for most teenagers and adults, suitable for men and women. Parties and festivals add to the atmosphere.
✅ If you use it for role-playing, parties, school festivals, secondary entertainment, Halloween, festivals, events, etc. I believe you are satisfied
FEATURES:
This facehugger mask made of high-grade resin, non-toxic
Face-hugger Nice detail work, nice texture, and the fantastic coloring, these are what makes it looks so realistic.
Vision and Breathable: See and breathe through the mask's mouth and nose hole, it is comfortable and breathable;
Alien face-hugger is one Size Suitable for Most Adults, Teens, And Older Kids.
Suitable for Easter Carnival Halloween Christmas Masquerade Parties Costume Parties or any other parties.