STAND A LITTLE TALLER WITH CONFIDENCE WEARING THIS POSTURE CORRECTIVE THERAPY BRACE.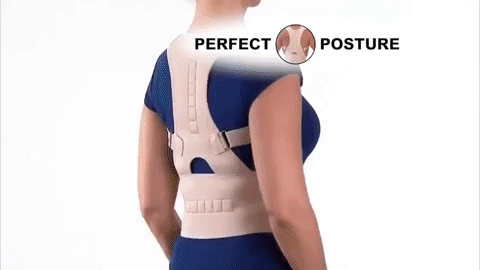 80% of Americans will experience back pain, bad posture, and problems that lead to poor sleep, mood, energy and difficulty concentrating.
With this magnetic posture corrective therapy back brace, It supports all the right areas to align your neck and spine, this brace helps train your posture to maintain its upright position!
Size Chart:
S        Waist: 65 - 77 cm / 25.59 - 30.31 inch
M        Waist: 77 - 88 cm / 30.31 - 34.65 inch
L         Waist: 88 - 98 cm / 34.65 - 38.58 inch
XL       Waist: 92 - 105 cm / 36.22 - 41.34 inch
2XL     Waist: 110 - 120 cm / 43.31 - 47.24 inch
3XL     Waist: 120 - 130 cm / 47.24 - 51.18 inch
4XL     Waist: 130 - 140 cm / 51.18 - 55.12 inch
Retrain healthy posture and stand a little taller
This back brace fits seamlessly under your clothes giving no indication of the extra help!
Seamless under your clothes
FEATURES & HIGHLIGHTS
The best selling posture corrector - 99% users recommend this back brace.
Pain Relief: Internal magnets work to decrease back and neck pain by attempting to correct disrupted magnetic impulses.  
Dramatically improves posture with regular wear
Strong yet comfortable: Discrete, adjustable strap
Unisex design for man, woman and even for children
Material: 60% polyester | 17% rubber | 15% nylon | 8% cotton
 Magnetic Function & Breathable Material
BENEFITS OF USING THIS POSTURE CORRECTOR BACK BRACE:
Better physic performance: Make you stand a little taller & straight with confidence
Injury recovery - The back braces give compression to back, shoulder, arm, helpful to recovery from injury and adult to prevent hunchback
Importance of good posture: Increase lung capacity, improved focus, less stress and muscle tension
Suitable for: working, walking, exercising and relaxing
Gentle Support & Fully Adjustable
IS THIS THERAPY BACK BRACE FOR YOU?
If you hunch, slouch and slump at your desk or standing, this Magnetic Therapy Back Brace will help you sit straighter to relieve your back and shoulders. If you have scoliosis, kyphosis, or common back pain, then this Posture Corrective Back Brace provides the support you need. For injury or scars, it gives you decompressed relief. 
If you also have other problems with your back, neck, knee, arms, or just a whole body, scroll down and see other amazing products in related product section.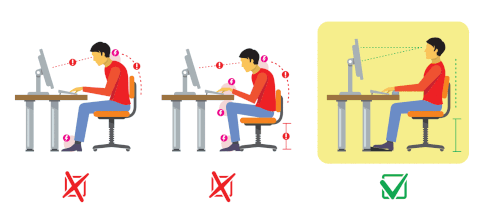 No more hunch, slouch and slump at your desk, sit straighter