9 in 1 multifunctional grater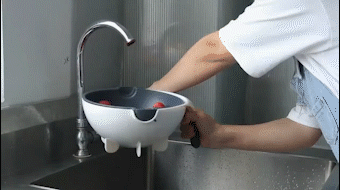 Meet all your needs
You can safely shred the vegetables
Filter basin, better filtering effect
Its ultra-sharp etched knife-tooth holes can easily cut hard vegetables such as carrots, potatoes, etc.
More importantly, its sharp blade can even wipe the soft vegetables and cheese
while the fine-grained surface can Wipe the delicate and constant lemon peel
Features:
Removable shredder: The top cover of the chopping dish can be removed freely and is easy to use.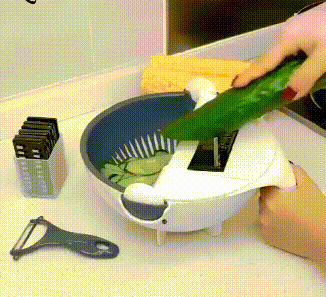 Comfortable non-slip handle: comfortable handle with one hand controllable one-handed.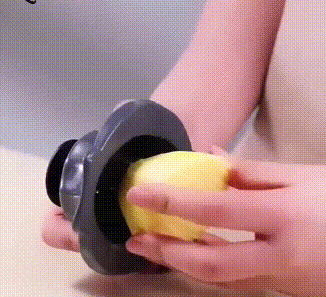 Dense drain mesh: the drain is clean and fast, that is, wash and drain.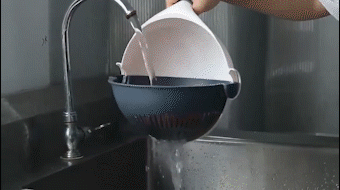 Raise the bottom foot: non-slip, stable, ventilated, does not hurt the table.
Multifunctional blade, can drain water, wash vegetables, wash fruits, and can also store fruits and vegetables, multi-purpose. Healthy and environmentally friendly materials, no odor, moderate thickness, simple and smooth lines, easy to clean, creative kitchen artifact, good kitchen helper, a good choice for smart home cooking!
SPECIFICATION
1.5mm film cutting head: suitable for making fruit peel film, homemade film mask.
2 mm cutter head: dense and delicate, suitable for cold cabbage.
2.5 mm thick blade: easy to slice, a good helper to save time and labor.
3mm medium-sized wire cutter: uniform thickness, cut into food suitable for coloring or frying.
4 mm thick knife head: Even silk is more delicious, suitable for frying or steaming. Grated knife head: Chopped ginger is chopped, simple and labor-saving.
Meat knife: Easily make delicious fries at home
You can use different cutter heads according to your requirements, cooking is more convenient. It is a real food pre-made timer, ideal for cutting vegetables and making salads.
Packing: can be cut and cleaned, simple and fast rotating buckle, automatic rotation angle, asphalt basket is always stable, easy to wash vegetables and drain.
Easy to operate: The new plant slicer has a unique drainage function that allows you to clean the vegetables directly through the drainage system after cutting. No need to worry about the messy cleaning process, making cleaning easier.
A variety of stylish small knife heads: according to your requirements, different knife heads are more convenient for cooking. You can cut vegetables and then clean them directly through the drain.
2020 upgraded version: 9-in-1 vegetable cutter, multi-function vegetable slicer with drain, multi-function kitchen vegetable slicer and vegetable chopper slicer, 7 replaceable blades, you can cut cheese, tomato, onion, cucumber and wood. You can use different cutter heads according to requirements, cooking is more convenient.
With it, who still uses a knife to cut vegetables, easily cut vegetables without hurting hands.
Cut vegetables more evenly, wash vegetables more conveniently, there are no more procedures.
Making cooking simpler and more convenient, saving time, cooking is more delicious.
You can use a different knife head according to your requirements, it is more convenient for you to cook.
It's a real timesaver for food prep, perfect for cutting veggies, making salads.
BUY NOW
Home & Garden: [KITCHEN HELPER]