his remotely controlled flying shark or clownfish flies over the room while simulating the movement of the seabed relatives by driving lifelike fins. Remotely control air inhabitants and move in different directions while avoiding obstacles such as stairs. This is perfect for indoor and family gatherings. This will also be a great gift!   Of course, the shark is filled with helium and inert gas, which is very safe.

The ocean with so many mysterious colors has long attracted people's curiosity. Colorful coral reefs, interesting, lovely fish, and even the "spirits" of the ocean. A toy will turn your home into a stunning ocean where fish swim. Joy will not only appear on children, but also in front of the whole family.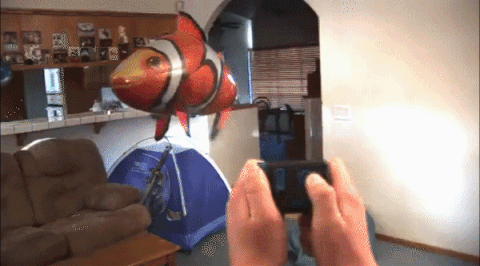 There are two types of blue sharks and orange clownfish, so you can choose the fish that the whole family likes to bring "raise". It is easy to raise these two fishes. You can walk and play, you can control them to play with children... Adding joyful laughter in the house. After hard working hours, adults will relax and children will become more aware of the lively and natural ocean world.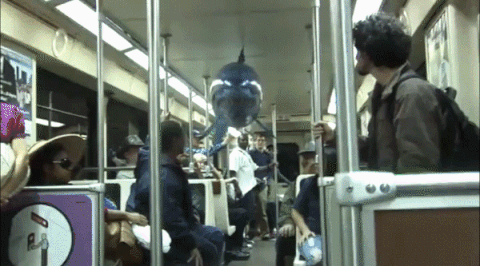 If Blue Shark has a large body and quite aggressive teeth are more suitable for brave boys, then the orange clownfish - the clownfish in the famous animated film "Under the Nemo" is very cute and friendly, suitable for all subjects. Colorful colors, sparkling eyes and very ugly faces will conquer the hearts of all children.
This is a magical fish that can be used in a variety of situations. At the wedding, a wedding ring is given to the bride and groom, or a birthday present can give the children a birthday present and give them an unforgettable birthday present.
Specifications: remote control flying fish
Box size: 41.5 x 27 x 6 cm

Fish size when inflated: 145 x 90 x 60 cm
Installation tutorial: the product comes with installation instructions

Shape: shark and clownfish

Remote control: use 3 small batteries

Flying fish battery: use turbulent battery (included), can play for about 30 minutes

Control distance: 8-15 meters
Note:The product does not contain helium
Reminder: This toy needs to be flushed, not filled with hydrogen, and hydrogen gas is flammable. Helium is an inert gas, safe, general balloon shop, flower shop, square selling suffocating, wedding shop can add oh! Gas is not too full, consider the thermal expansion and contraction of the gas.
Others: [Toys]